Board of Directors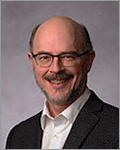 Murray Lindo
[Appointed October 2014]
Prior to his retirement from the Ontario Public Service, Murray Lindo was the Assistant Deputy Minister and Provincial Controller, Office of the Provincial Controller Division, Treasury Board Secretariat. In this role, he was responsible for maintaining Ontario's Public Accounts, preparing the Annual Report and Consolidated Financial Statements for the Province, providing accounting and financial management policy advice to the government, and ensuring effective financial systems, control policies and practices are in place. In addition, he was responsible for the development of financial capacity and learning programs for the OPS.
Murray previously served as the Director of the Financial Management and Control Policy Branch in the Office of the Provincial Controller Division, where he led several major cross-OPS initiatives to improve overall financial management processes of the OPS. He also led the development of the financial management policy framework for the OPS and collaborated with the OPS policy community to ensure that financial management is an active component of the policy planning and development process.
Murray joined the OPS in 1982 and has had a variety of financial and business planning roles, including the Finance Director for Management Board Secretariat and the Ministry of Government Services. He is a former Chair of the OPS' Finance and Business Management Council and is currently an Associate Member of the Chief Administrative Officers' Forum. He also previously served as a member of the Public Sector Accounting Board.
Murray is a Designated Accountant (CPA-CMA) and holds an Honours BA from York University.
Back to Board of Directors chart.