Board of Directors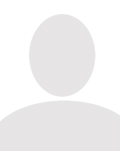 Elizabeth Doherty
Assistant Deputy Minister, Office of the Budget
Ministry of Finance
[Appointed April 2019]
Elizabeth Doherty is the Assistant Deputy Minister of the Office of the Budget in the Ministry of Finance. In this role, Elizabeth is the lead executive for Ontario's fiscal framework, plan and outlook; federal-provincial fiscal arrangements; fiscal policy research and analysis; and leads the coordination and development of the annual Budget, Fall Economic Statement, and in-year fiscal reporting.
Elizabeth joined the Ontario Public Service in 1992 as a junior policy analyst in the former Ministry of Industry, Trade and Technology. She joined the Taxation Policy Division of the Ministry of Finance in 1993, where she held successively progressive roles including senior policy manager responsible for Ontario's adoption of the Harmonized Sales Tax (HST) in 2010. She has previously served as the Assistant Deputy Minister of Income Security and Pension Policy Division, Ministry of Finance; and as Director of Intergovernmental Policy with the Ministry of Infrastructure.
Elizabeth holds a BA in Political Science from Carleton University, and a MBA from York University's Schulich School of Business.
Back to Board of Directors chart.