Board of Directors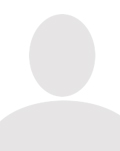 Steen Hume
Assistant Deputy Minister, Energy Supply Policy Division
Ministry of Energy
[Appointed April 2019]
Steen Hume was appointed Assistant Deputy Minister of Energy Supply Policy Division at the Ministry of Energy in June 2015.
Steen has an extensive background in policy development and government decision-making.
From 2011 to 2015, Steen was Director and Executive Assistant to the Secretary of Cabinet, in Cabinet Office. During his tenure, Steen has worked with Secretaries Shelly Jamieson, Peter Wallace and Steve Orsini.
Steen has also held senior positions in a number of ministries including Energy, Science and Technology, Economic Development, Management Board Secretariat, Intergovernmental Affairs, Energy and Infrastructure and Finance.
Steen has an Honours BA in Political and Cultural Studies from Trent University and a Master of Arts in Political Studies from the University of Victoria.
Back to Board of Directors chart.